45 Madison Apartments
Paw-sitively Pet-Friendly
Welcome to 45 Madison Apartments, where luxury living meets a pet-friendly paradise in the heart of Kansas City, MO. We understand that pets are cherished members of your family, and that's why our community embraces a welcoming and inclusive environment for your furry friends. At 45 Madison, there are no breed restrictions, ensuring that all breeds are treated with the same love and respect. Residents are allowed a maximum of two pets per apartment, each with a weight limit of up to 100 lbs on the first floor and up to 30 lbs each on second, third, and fourth-floor homes. We believe in accommodating all pets, big or small, to create a harmonious living experience for both residents and their four-legged companions.
To further enhance the pet-friendly atmosphere, we offer a range of amenities tailored to your pets' needs. Take advantage of our spacious pet-friendly grounds and designated play areas, providing ample space for your pets to stretch their legs and socialize with fellow furry neighbors. For added convenience, there is a pet rent of $25 per pet, ensuring that your pets can enjoy the perks of 45 Madison living. In addition, we have a nonrefundable pet fee of $300 for the first pet and $150 for the second. Please note that for the comfort and safety of all residents, pets weighing over 30 lbs are limited to the first floor. As responsible pet owners in Kansas City, MO, residents are required to maintain pet licenses in accordance with local regulations, contributing to a well-maintained and pet-friendly community. Choose 45 Madison Apartments for a sophisticated living experience that prioritizes the happiness and well-being of both you and your beloved pets.
Fur Real Fun
Our pet-friendly community with no breed restrictions offers the perfect downtown Kansas City lifestyle for you and your pet.
Gated Dog Park

Pet Stations Throughout the Community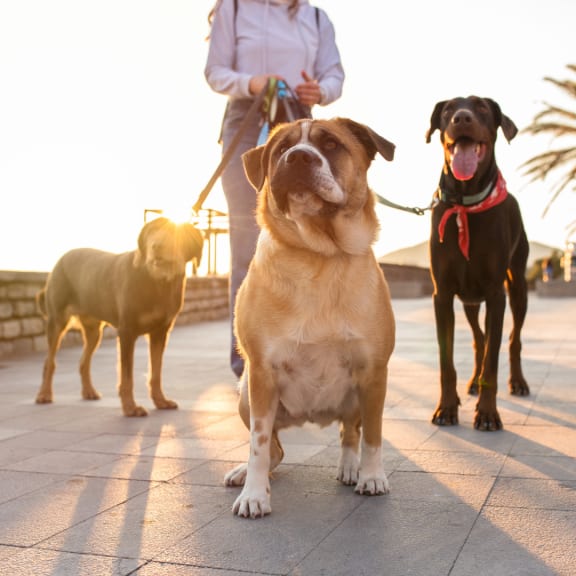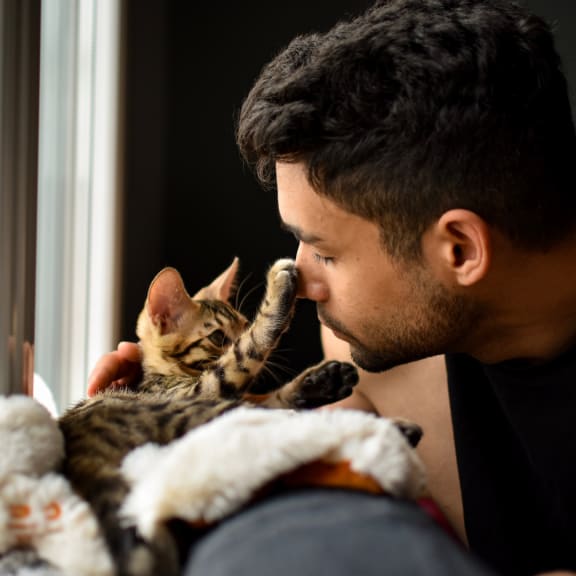 Close to Kansas City's Best Veterinary Care
Rainbow Pet Hospital | 1.3 miles

Plaza Animal Hospital | 1.6 miles

Westwood Animal Hospital | 1.4 miles

FMA Animal Hospital | 1.3 miles

Mission Veterinary Emergency & Specialty | 4.2 miles